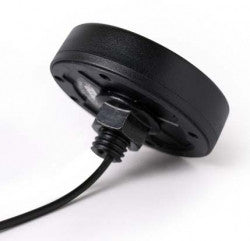 LTE-4C LTE Antenna
LTE-4C is a multi-band antenna, which covers 700~2700MHz. It is specially designed for 2G, 3G and 4G applications. The high sensitivity of LTE-4C will be the best candidate for your alternative.
Features
Low profile structure
Both permanent and magnetic mountings are available 
Covers all the mobile communication network
Fully waterproof
Applications
Vehicle Tracking
Asset Tracking
Telemetry Application
4G Application 
Specification
For system developers, we recommend to order and test few samples first before placing a quantity order. The listed price is the sample price.
All customized items are not returnable for refund if the products function as the specifications.
---
We Also Recommend